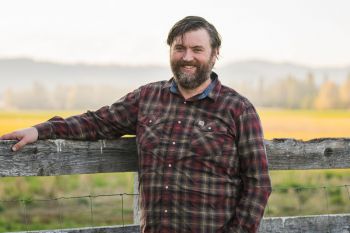 Peter Erickson
Associate Pastor
Worship Ministry
Pete grew up in a Christian home in Bellevue, Washington and has been leading worship since he was 16. Beginning with piano lessons at age 5 and learning guitar at 15, he has pursued his passion for music all his life.
Despite being raised in a home where Jesus was loved and attending churches where good doctrine was taught, it took many trials throughout Pete's life for him to understand what a life of worship truly is; a life in relationship with Jesus and fully surrendered to the leading of the Holy Spirit. Walking out that life and encouraging others to do the same, is Pete's focus in leading worship.
Pete and his wife Sarah were married in 2008. For the first 3 years of their marriage, Pete was the Worship Leader at a church plant in Bellevue. They then bought their first house and settled in Everett, where they raised their 3 daughters Aleena, Keira and Brynn. After a lifetime of living in western Washington where they were near their extended families, God prompted Pete and Sarah to move to Deer Park in 2019 to pursue a simpler life in the country. However, they knew that couldn't be the only reason God brought them across the state, they knew He had some sort of plan for them, just not what it was. God quickly made it clear what one of those reasons was after visiting Calvary Chapel Deer Park for the first time and meeting Pastor Bob over lunch.
As a family, the Ericksons enjoy raising sheep, chickens, and making the most of the 10 acres they live on outside of town. Pete spends his free time improving the farm, loving life, and pursuing the joy God has given us in the gift of worshipping Him through music.