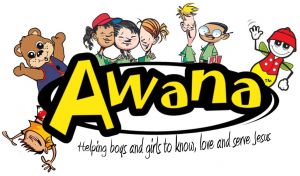 NOTICE: After much prayer, it has been decided that we will not be having Awana during the 2020-21 school year. Please check back in the summer of 2021 for an Awana update.

Awana is a world-wide nonprofit ministry focused on providing Bible-based evangelism and discipleship solutions for ages 2-18. As the global leader in child and youth discipleship, Awana gives children the opportunity to know, love and serve Jesus, no matter their background. Learn more about Awana.
Questions? Don't hesitate to contact us any time! We're always happy to help!
Bring your kiddos & join the fun!