September 2020 - Fall is in the Air!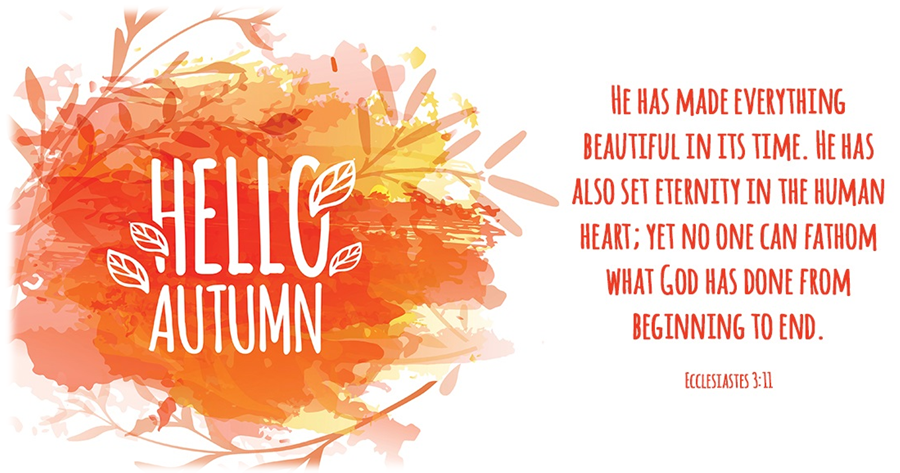 **We're looking forward to Youth Group starting back up on September 17!
**"It's time for God's people to pray". Join us on Saturday, September 26 from 9 – 10:30 am as we join together in a time of prayer out on the lawn.
**The women's Bible study group is growing and are enjoying their time together in the Word and in fellowship.
**We continue to be thankful to meet together as a body of believers on Sundays as we study through 1 Corinthians and on Wednesdays as we study through the Book of Psalms. Sunday morning messages can also be viewed online through YouTube.